Continuing my unintended series of posts about Learning Games, I'm moving the focus to some game mechanics I try to include every time I try to design a game that's meant for learning. While you will almost certainly encounter these in commercial games, I've seen some learning games fall flat because the designers are ignoring some fundamental mechanics. When designing a learning game, you'll want to build these mechanics into the design. Some are quite obvious, some not so.
I'm covering three I think are really important, but will follow up with another post that lists some more next week.
1. Achievements – The most obvious one. Achievements are essentially rewards for accomplishing a task in the game. Achievements start from easy and go up to hard, they may be surprises during game-play, or may require collaborative effort for some. It's a way that players can show their prowess at playing the game. It also ensures an added level of challenge in the game. Commercial games like tallettaa ja pelata require that a player 'unlock' and achievement by accomplishing a single complex or series of simple to complex tasks.
In a learning game, it may make sense to have achievements for simple tasks as well. These could be displayed on a 'leader board' that allows players to see what the others have achieved. An example that's not directly tied to games, FourSquare uses 'badges' that are earned/unlocked for check-ins at a location.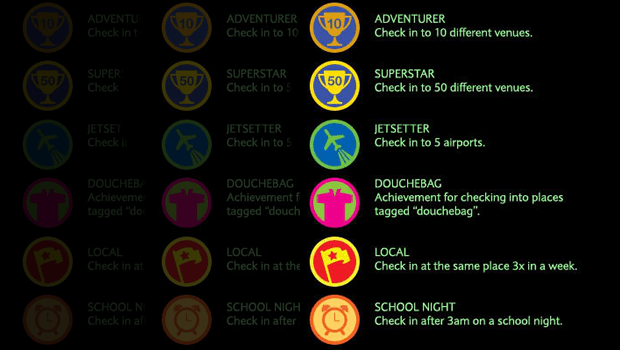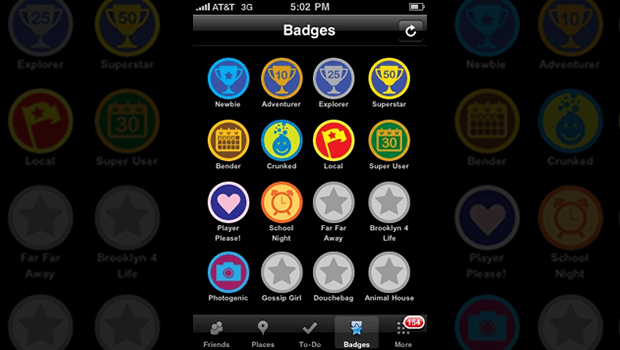 2. Countdown – This is a mechanic that gives the player a certain amount of time to complete a task. This forces the player to do use the game-play rapidly and typically repeatedly before time runs out. This makes a good dynamic for player comparison – "I did 300 points in 30 seconds, how many did you?" From a learning game perspective, this mechanic should be used in quiz type games that let learners show their factual knowledge. Repeated playing forces learners to recall facts faster and faster. However, it should be noted that this type of mechanic isn't very suitable for learning games that involve multiple players – it is always for one player against the clock.
3. Cascade Information – This mechanic comes from the theory of cascading information. The theory simply states that information should be released in smallest possible snippets to let players gain an appropriate level of understanding at each juncture of the game narrative. This makes special sense in learning games, where there is some 'learning content' that the player must learn before moving on in the game. To be direct, do not overwhelm the learner/player with content at any point in the game. As a learning game designer, you must ensure that content is chunked and presented through game-play at the appropriate time and in the correct context. Also, this makes much more sense if your game has a theme. So if your game's theme is a 'quest' (a common game theme), you don't want the learner stumbling on to the content that doesn't help them advance in the quest or let them overcome the obstacle they're facing at the time. Little pieces of content, at the right time, in the right context, to help solve the immediate problem almost always.