How long does it take to create one hour of eLearning?

According to an article posted on the ASTD website by Karl Kapp and Robyn A. Defelice, the time needed to develop one hour of self paced eLearning could take between 90 hours and 1743 hours. It depends on what level of interactivity you are aiming for and what tools (with or without templates)you are using.
Here's the table from that article: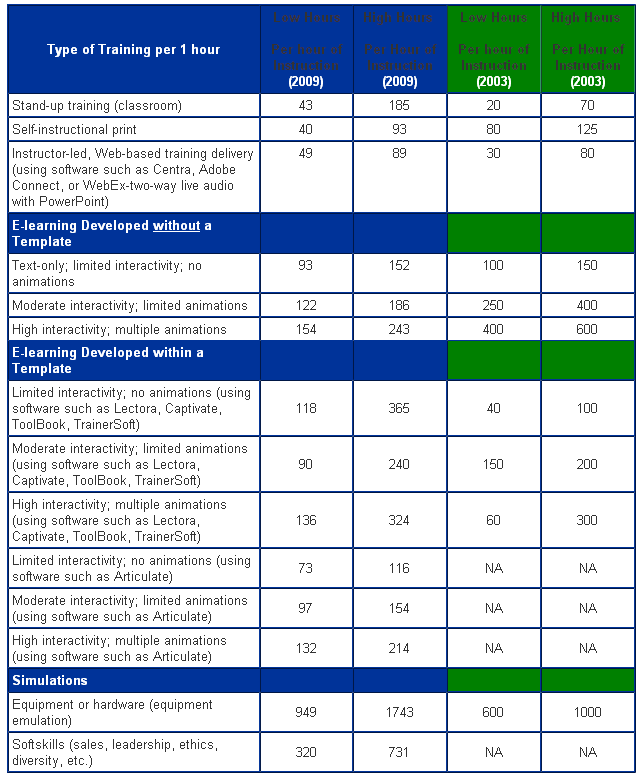 My Take on These Numbers:
1.
It's surprising that 'development without a template' does not take substantially more effort then that required for 'development within templates'. It used to take higher efforts in 2003 but now takes much lesser. I can't believe this!
2.
I would imagine soft skills simulations to take equal efforts if not more than those required for application simulations. May be there is a difference in understanding of these kinds of simulations s in general.
3.
The numbers for 'development within a template (using Lectora etc.)' seem to have gotten mixed up. I'd expect high interactivity courseware to take the most development effort.
Do you feel comfortable with these numbers? I don't.
If you wish to contribute to this continuing survey you can do it here. I will certainly be doing so.