The nature of work has taken a 360-degree turn in the past two and a half years. 'Work from Home' (WFH) made us realize the importance of effective communication through teamwork, integrity, and ownership. While it was challenging initially, we got accustomed to the virtual modes of communication with time.
While working from home offers the much-needed flexibility in the altered workplace scenario, it often poses a barrier to motivation and rapport-building, especially when new people join the team. What is missed deeply by most is the office hustle – meeting colleagues in-person, working together, water-cooler chats, lunch and tea breaks, and the like.
We at Upside had started feeling the same for some time. Though we wanted our team to enjoy the flexibility of working from home, we didn't want people to miss out on the perks of working from the office. In light of this, a monthly 'Work from Office' (WFO) Day was initiated at Upside Learning in June this year, for all employees, on a voluntary basis. And so, on June 9, 2022, the first post-pandemic WFO Day happened, which celebrated working together in person, with many Upsiders coming to the office for the first time since COVID struck – skeptical, but hopeful.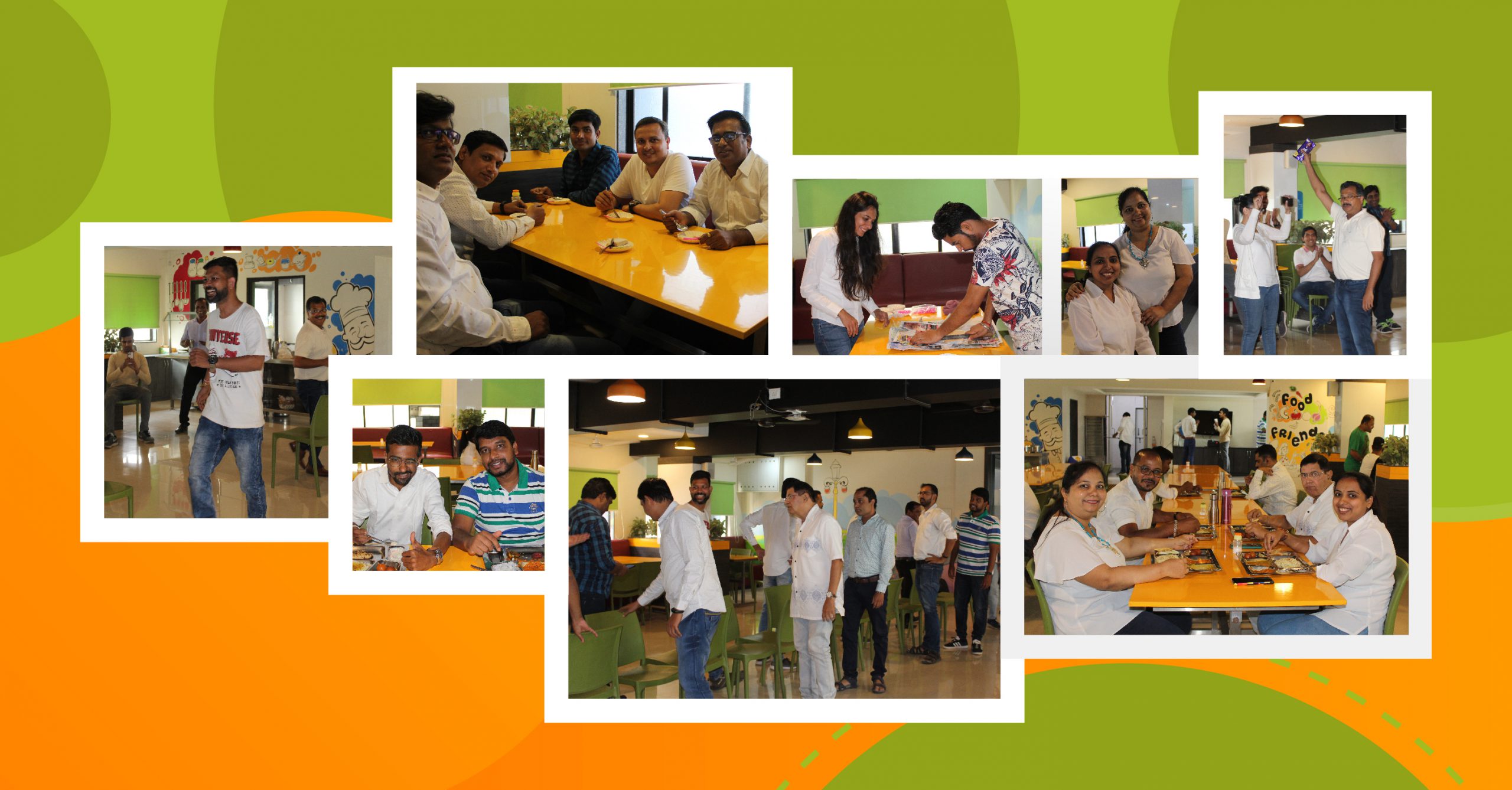 The buzz of an office, a workstation shared with teammates, meeting them face to face, and experiencing the collective energy of the workplace were priceless. The sudden burst of energy and positive vibes were so evident that even our HR and Admin Teams and support staff, who work in the office every day of the workweek, requested we come in more often.
And so it happened! The WFO day became a weekly affair; meeting (and working together) once a month wasn't enough for a bustling team like ours. Now, we work from the office once every week, voluntarily. We have to admit, we are thoroughly enjoying it! In-person meetings (with a few members joining in virtually over video calls at times), eating at the cafeteria together, group brainstorming sessions, and impromptu laughter sessions with our work buddies create a positive and motivating environment to work in. WFO days at Upside Learning are the perfect definition of 'where work meets play'. Why you'd ask. Read on to find out!
The HR Team begins planning for WFO days at the beginning of the workweek, with a short survey being rolled out to the entire team for Upsiders to confirm their attendance so that arrangements can be made. A color theme is also decided and communicated a day in advance to promote team building through color psychology. Yes, we love being quirky that way!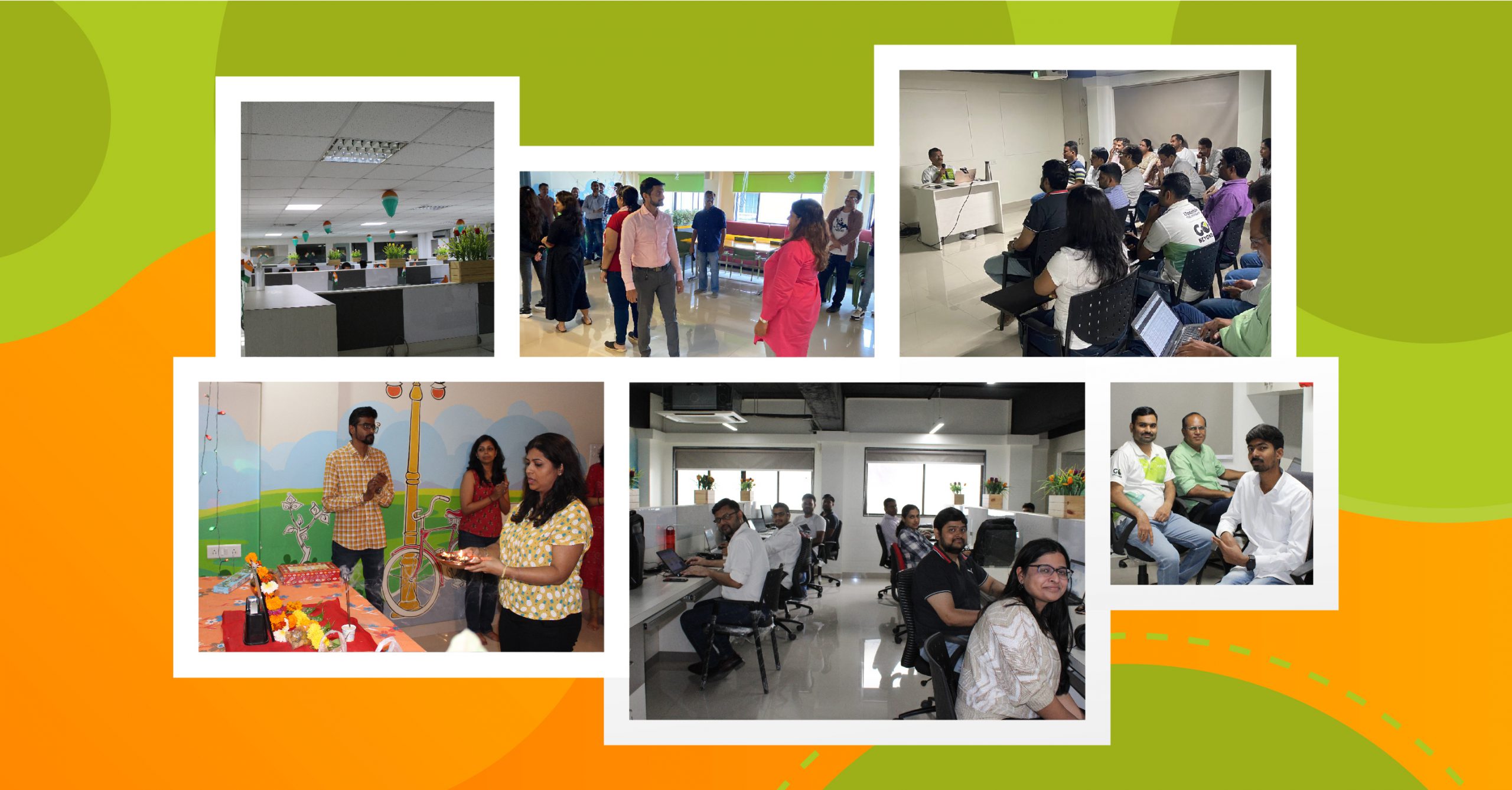 The day begins with catching up with colleagues at breakfast; a fresh start with a fresh mind and a fresh vigor to make the most of the day. The first half of the day literally passes by in the blink of an eye, and we break for lunch. But before that, it's activity time! The HR and Admin Teams arrange a fun activity for everyone to promote engagement, team-building, and of course, have some fun. There are small prizes for everyone who wins, adding to the excitement of actually playing for the prize. The adrenaline rush instantly influences the atmosphere in the room, everyone feels lighter and more in-the-moment. Lunch is then served. The chitter-chatter in the cafeteria at lunchtime is a sound that, I'm sure, most people missed while being away from the office.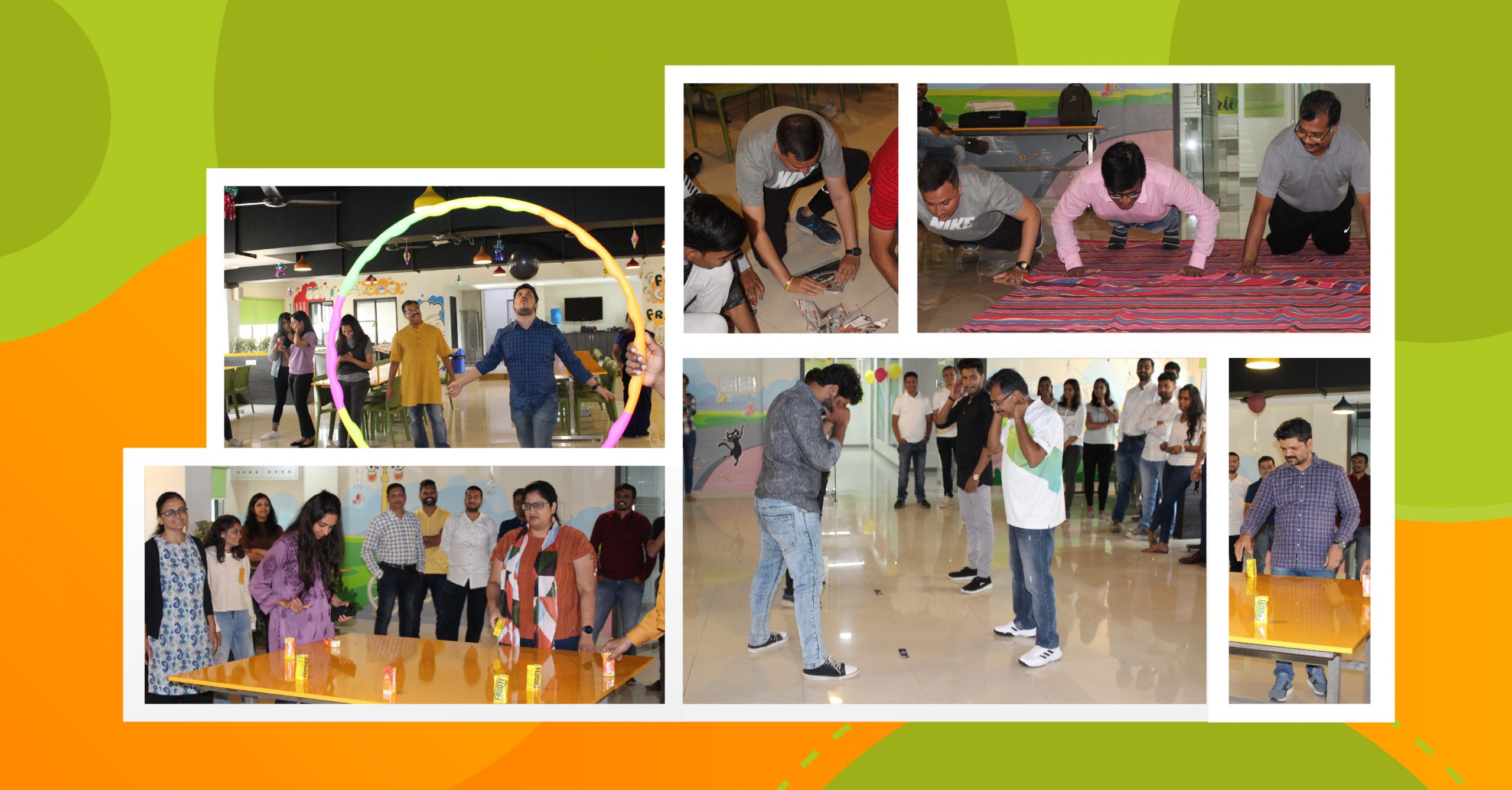 Post-lunch, people look at completing tasks for the day and make the most of WFO with small team meetings or 1:1 sessions to discuss work items. Speaking of 1:1 meetings, AmiTea sessions, which happen on the WFO days are a huge hit! AmiTea is where Amit Garg, Founder and CEO of Upside Learning, has a 30-minute rendezvous with Upsiders who wish to speak with him on matters important to them – it could even be a casual catch-up session. Amit has a treasure of knowledge across various subjects, and it is an absolute pleasure to speak with him in sessions like these. Every Upsider is presented with an AmiTea cup after their AmiTea session – a memento that you can treasure or even use to enjoy your 'tea'. It is also a symbol of a 'win' at learning something new. We have had 10 sessions so far and look forward to more in the coming weeks.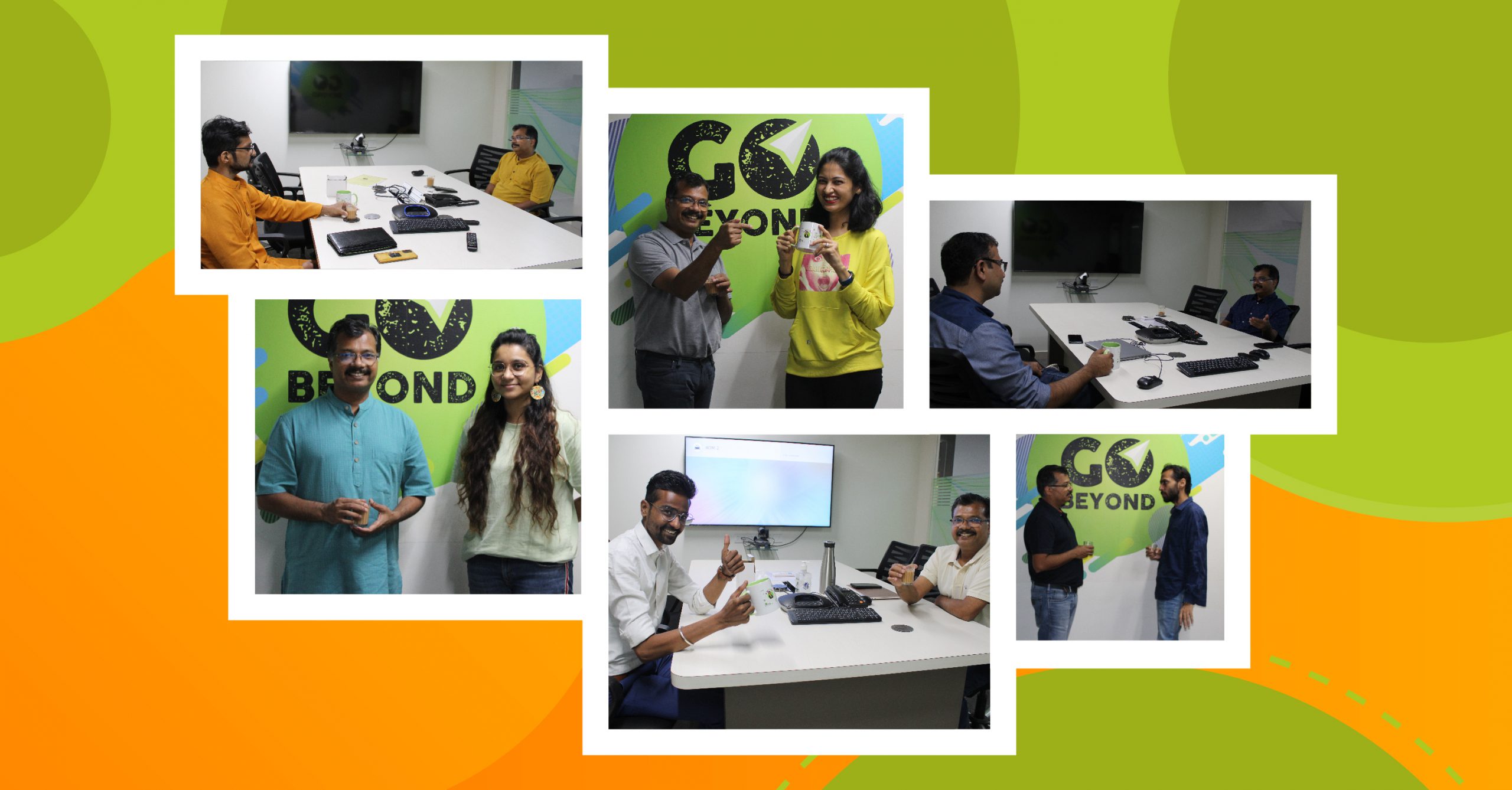 Working from the office once a week also provides an opportunity to celebrate occasions, events, festivals, or any major milestones achieved by the company. As the first in-person celebration of Upside's achievements for the year, we celebrated our Brandon Hall Group Award wins for 2022! Upside Learning bagged 12 awards this year, 7 of which were Gold and the remaining, Bronze. No celebration is complete without cutting a cake. Can you picture a group of about 60 people cutting a huge cake? That's Upside for you! The celebrations also included goodie bags being presented to every Upsider who was in the office that day, irrespective of whether they were a part of the winning teams or not. That's because we call ourselves a family for a reason – every single Upsider is equally important. The highlight of the day was the little postcard inside the goodie bag that read – "You are a Brandon Hall Group Award winner!" The card added a personalized touch and had everyone smiling ear to ear. Appreciation is an important part of our culture, and we practice it through the smallest of things.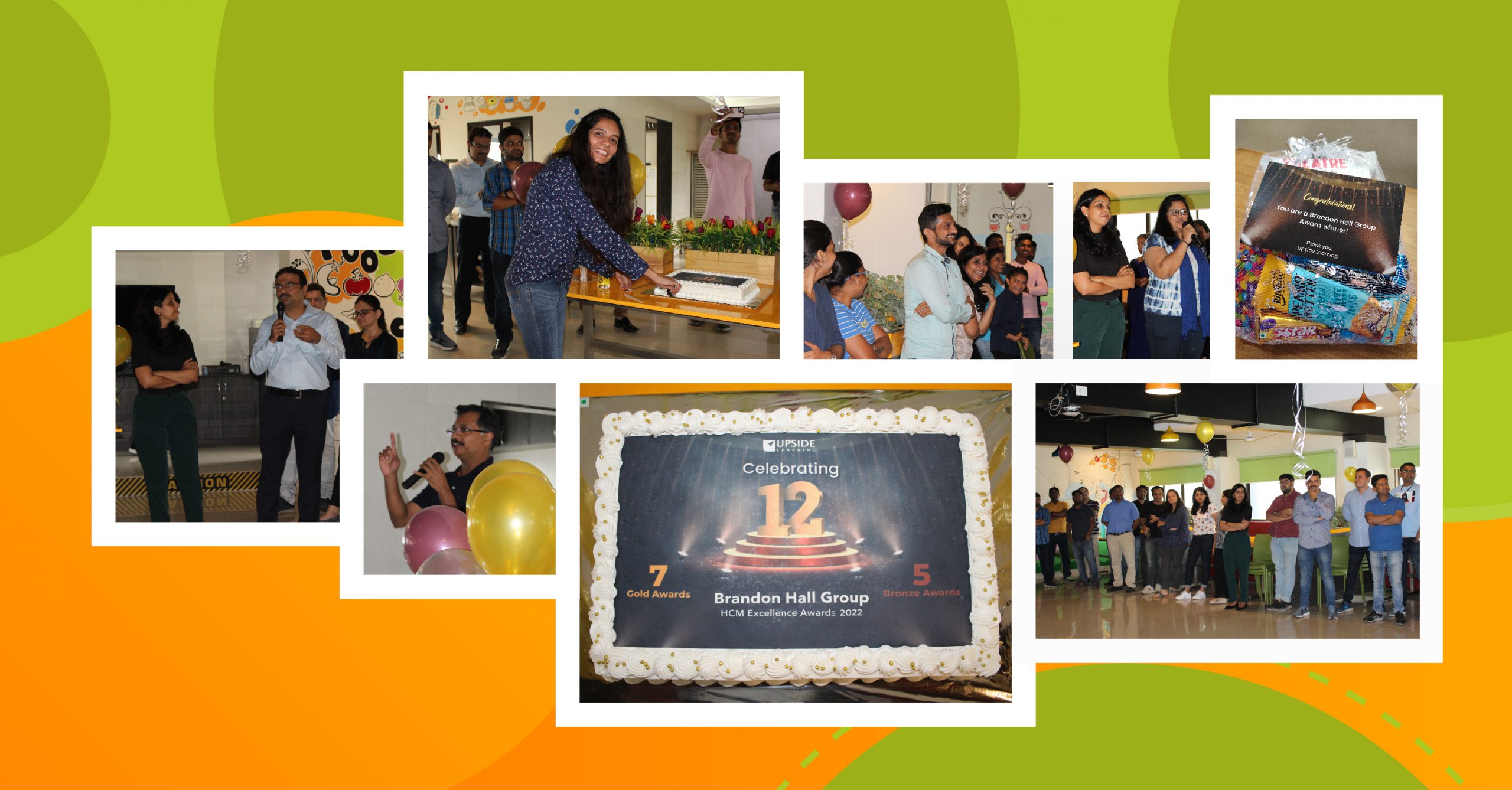 With the workplace scenario altered, days like these create memorable moments to cherish. Upsiders now look forward to working in the office once every week. What started off with about 30% of the Upside team and the attendance is now at about 65%. With the way we are going, this number is forecasted to increase; WFO is here to stay, at least for this bunch of people!
Given that we may not be out of the woods yet, in terms of COVID still lurking around the globe, finding an ideal work model as the business environment evolves is challenging. In the meantime, we continue to provide flexibility in work which has always been the central pillar of our approach here at Upside.
Want to join the Upside Learning team? Visit our Careers page – https://lnkd.in/dzADG7Fx to check out the open positions, or share your profile with us at careers@upsidelearning.com.