The learning landscape is evolving rapidly, with more companies attempting to integrate learning and development within their performance eco-systems.
Organizations are looking for ways to align their learning initiatives to their business goals. It's no surprise then that the focus of learning seem to be gradually shifting towards "performance" and not just "awareness". Organizations are looking at improved individual performance as a desired learning outcome, indicating an increased scope for immersive and long-term learning interventions. Learning campaigns incorporating blended learning solutions that engage diverse learning forms and environments, and are spaced out over a longer duration seem to be the perfect answer.
When we look at any business goals, they are invariably about some form of change. So, if organizations want to align learning to their business goals, we need to start looking at blended learning solutions as a tool that supports Change Management – be it for products, processes or culture. However, the success of such initiatives is highly dependent on how well the workforce understands the purpose of change, and how well they adapt to the actual change process.
Lewin's 3-Step Change Model provides a great framework Change Management, and can facilitate strategic planning for blended learning solutions like Learning Campaigns, to support the change process. With three simple steps, it captures the essence of how Change Management can be initiated and rolled out for maximum effectiveness.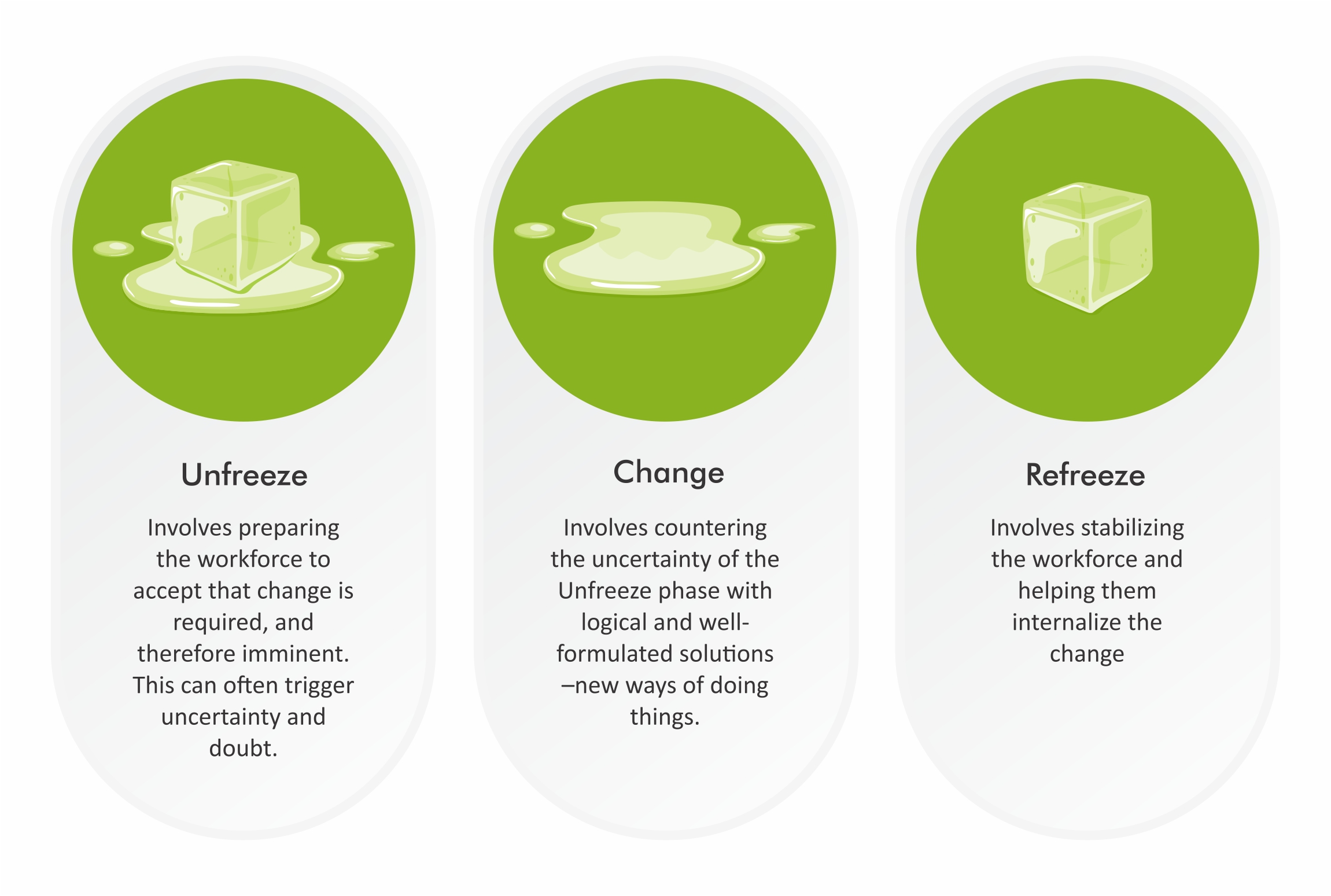 So how can we support each of these phases of change by wielding the instructional value of a learning campaign?
The key lies in identifying the needs that each of these phases creates within the organization's workforce, and aligning learning objectives to address them.
The graphic presented here identifies the feelings associated with each phase of Change Management, and attempts to link it with derived objectives from the viewpoint of a campaign. It then goes on to explore some possible learning components that best support the achievement of these objectives.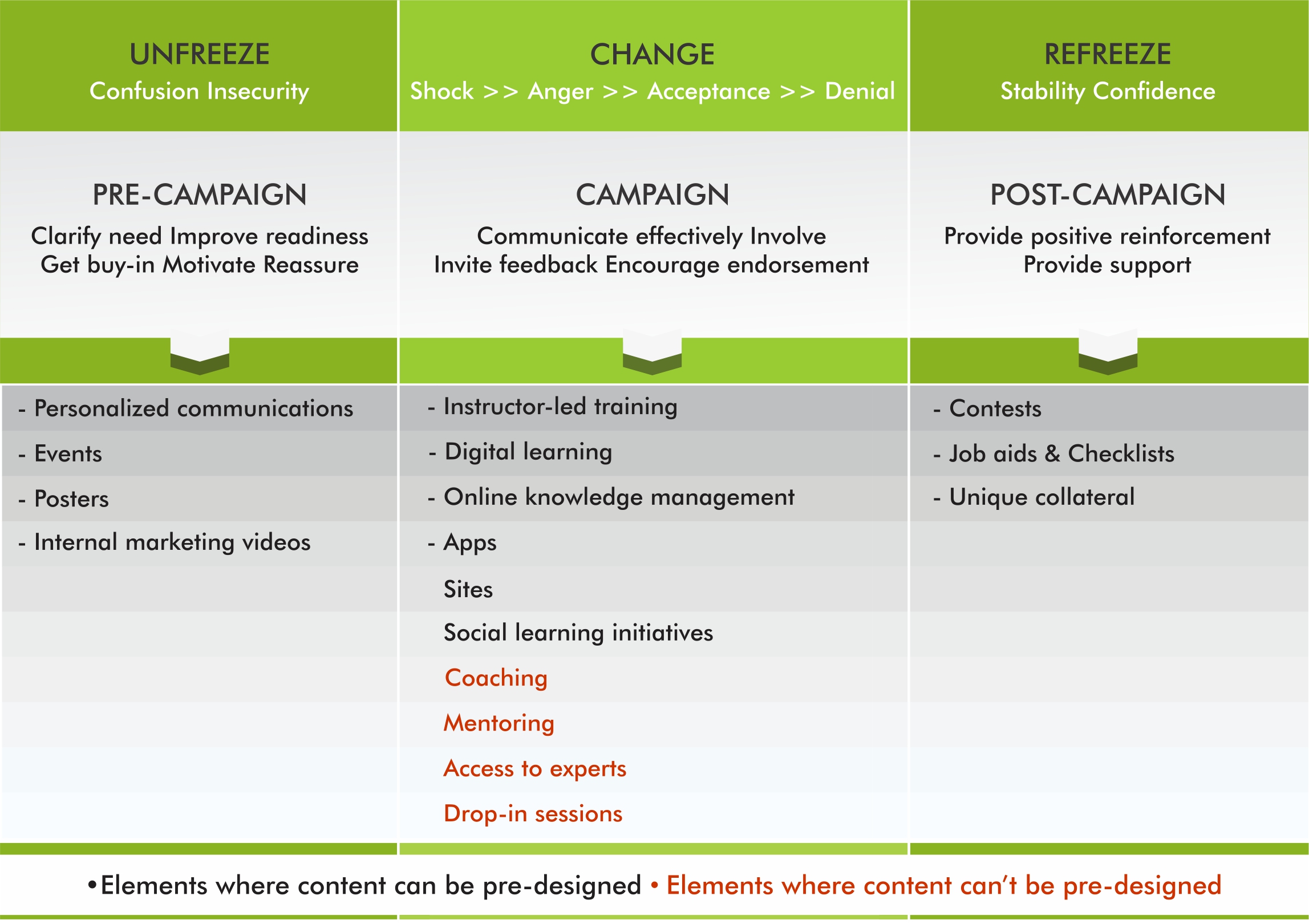 Having a framework that clearly identifies the phases of Change Management allows organizations to anticipate learner needs, and plan for them effectively.
As learning practitioners, we're not new to the phrase "training is not always the solution". True! That is precisely why we need to find ways to take learning outside the realm of classroom training and digital learning.
Learning design is coming of age, and it's time we saw it as a sub-set of performance management. Combining media formats, environments, technologies, and modes of delivery allows learning design to be truly dynamic, and impact more areas of workplace performance by facilitating and supporting Change Management.