If you've been following us lately, chances are you would have already heard 'Go Beyond' and #LnDGoBeyond a few times from our side. If you haven't, you may look at my previous posts on why it's now imperative for L&D to Go Beyond, what it means to Go Beyond , and how do we at Upside Learning Go Beyond.
In this post I share some examples where our team has truly gone beyond and delivered great solutions for specific client needs.
Example 1: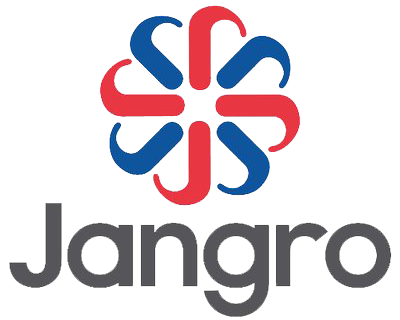 We worked with Jangro, a leading name in the cleaning supply industry with the largest network of independent janitorial distributors in the UK and Ireland. We helped them to facilitate product training for employees with on-demand access to relevant information.
Our Go Beyond Solution was a QR code app which worked like a training cum performance support tool to help employees and dealers with the required information simply by processing a product's QR code to access the relevant 'how to' videos. The videos were themselves converted from 'product user guides' that were available in pdf forms and hence not easily accessible at the point of need.
It worked because of two reasons: one, it accounted for the fact that for most cleaning staff English was not the first language and hence videos would be easiest to explain how to use a particular product, and two, it leverage mobiles to make the videos available at the point of need.
Our team and our clients were delighted when the solution won an award at The Cleaning Show Innovation Awards in 2013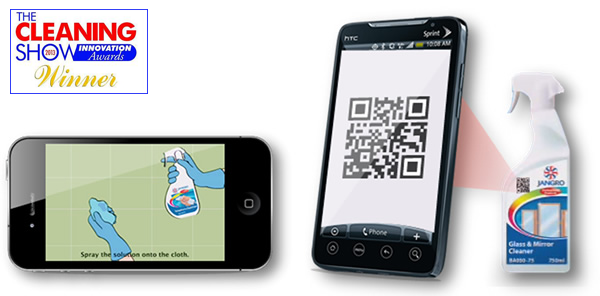 Example 2:   
We worked with them over a project to convey best practices to help employees improve their writing skills. This was previously a 2-hour long training session.
Our Go Beyond Solution was a fully responsive, exercise-based training that proved to be a robust learning solution. It helped trigger decision-making that drives effective communication, with exercises designed with rich contexts and details to mimic reality.
The solution worked because it was instrumental in triggering employees' thought process. It delivered an easily-assimilable, mobile-friendly learning intervention of not more than 25-minute duration. It offered the flexibility to attempt only an assessment to employees who are confident about the content.
The solution won a Bronze in the Best Advance in Custom Content Category at 2016 Brandon Hall Group Excellence in Learning Awards.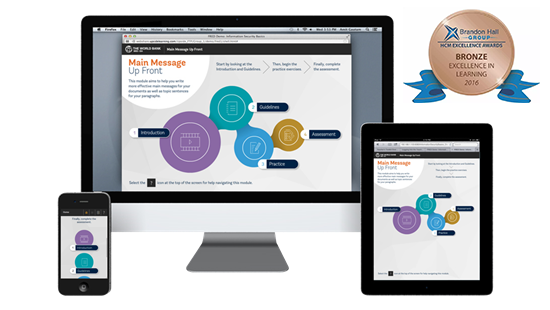 All in all, now is the time to Go Beyond everything that was routine and mundane in the learning and development industry. We have to work more diligently towards providing solutions that help employees to do their jobs better, engage them more and give them the confidence to perform well. We at Upside Learning are putting our best foot forward to achieve that!