It took us 4 Years, 4 Months and 12 Days to reach the 1 Million Milestone. A journey made possible by the contribution of some of the brightest minds in Upside Learning -our very own bloggers and you – our loyal readers. Thank you for taking the time to read our blog and helping us reach the level we have today.
The Upside Learning blog holds a very special place in my heart. Especially because I am the curator (if you'd like to call it that) of the blog. We started blogging on March 03, 2009, and have never looked back since. Today, 575 posts later, it makes me proud to see the blog bloom into a knowledge hub for people in the eLearning industry and otherwise too. Below are some stats that speak volumes about our blog and us as a company too.
STATS
1,000,000 Views All Time
575 Blog Posts
2500+ No. Of Followers / Subscribers
1500+ Comments
31,624 Best Ever Views In A Month
1,693 Best Ever Views In A Single Day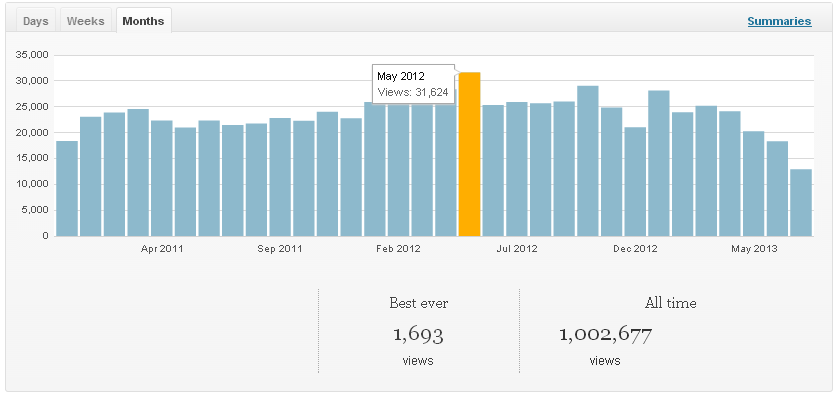 And since this achievement has made me a bit nostalgic about the days gone by, I have compiled a list of our 50 all time, most-read posts.
On a final note, I would love to hear what you find the most interesting on our blog and what you would like to read about in our future posts. Let us know in the comments section below.