It's the time of the year when the air carries the happy jingle of Santa's bells and the world celebrates the dawn of a new year! For us at Upside Learning, it marks a time to look back on the days gone by and celebrate the awards we won, heights we scaled and hurdles we overcame. But more than these, it marks a time to celebrate the relationship we share with you – our readers. It is a celebration that goes beyond the professional ties and the business conversations; beyond departments and designations; beyond regions and religions.
Today, as we celebrate Christmas and welcome the New Year, we wish for you a holiday that sparkles with moments of love, laughter and goodwill, and a year that is full of contentment and joy.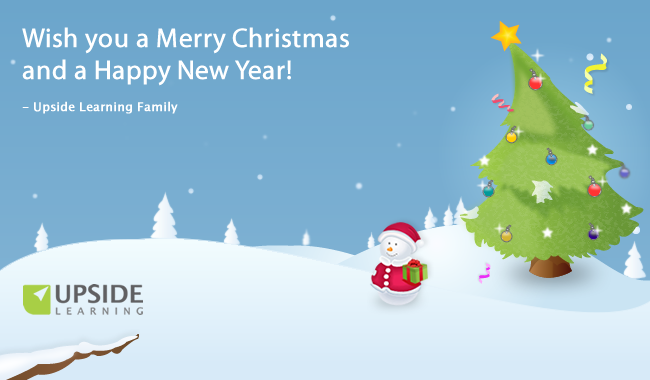 Wishing you a Merry Christmas and a Happy New Year!