Bryan Chapman from the Chapman Alliance informed me this morning about the completion of a study they started last month to collect data about the time and cost of custom elearning development. The report is available  here. I had participated in the study and find the results align well with our own data.
The study categorizes custom elearning into 3 levels as below:

They had asked about the time it takes to develop content at each of these levels.
Here are the results: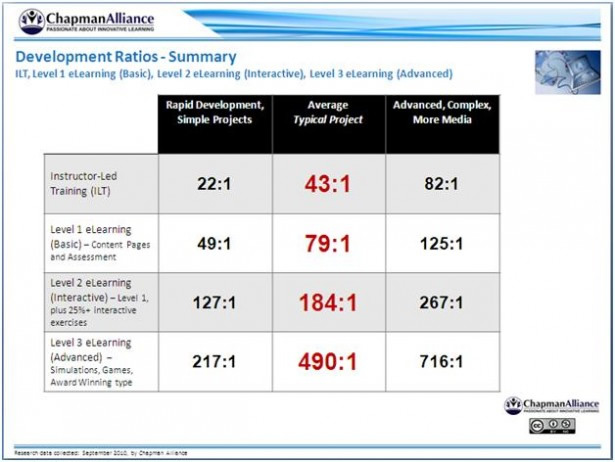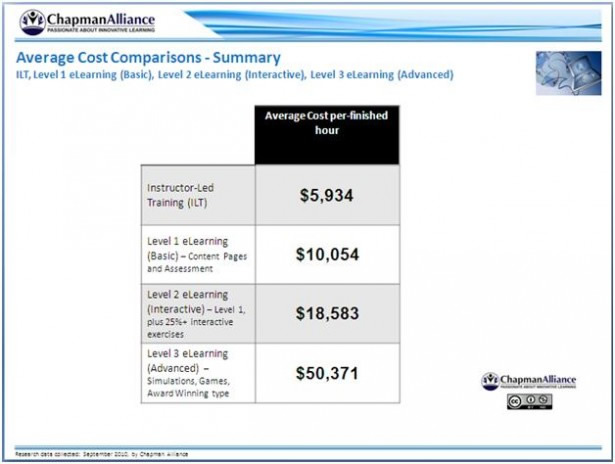 These two slides suggest the per hour resource rate is greater than $100.
That sounds fairly high and it seems like many of the organizations participating in this study are not outsourcing their custom elearning development work. I do believe there is room for them to explore a cost saving of 25-50%
Another interesting slide is the most frequently used components in a blended solution. Clearly classroom, virtual classroom, self paced elearning make up the bulk of the blend.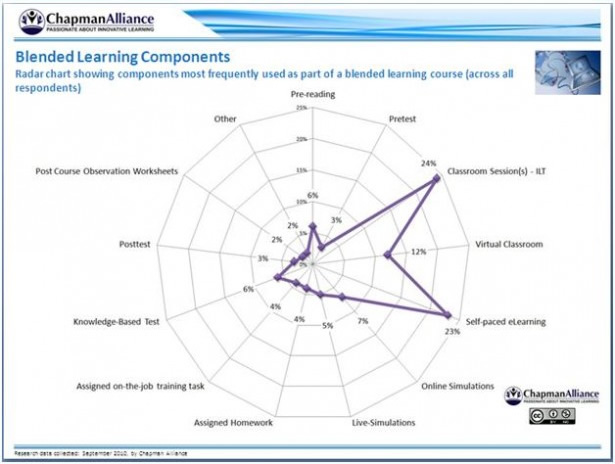 Source Citation:  Chapman, B. (2010). How Long Does it Take to Create Learning? [Research Study]. Published by Chapman Alliance LLC. www.chapmanalliance.com