Stories are an integral part of our lives, and have been since time immemorial; as tools, they are fundamental to human communication and learning. They have been woven into our lives in the form of fables, bedtime stories, gripping novels, to entertaining and engaging animation and films.
With the advance of technology, stories have morphed into new forms but their core purpose continues to remain the same. Further, with digital media, stories have morphed from visual and audio driven content into interactive experiences. Story-based learning is one of the most preferred types of learning solutions and given its utility, rightly so. Digital storytelling creates an environment where learners can associate with the characters and learn while the story unfolds. This brings about an effective transfer of knowledge to the learner and leads to its usage in the work environment. The end result is employee performance improvement.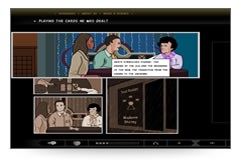 At Upside, we have worked on a number of story-based projects, each is unique, but attempts to address the specific learning outcomes for the program. The visual imagery, animation, sound and interaction all add up to an experience that is memorable and learning that is effective.
Here, I have tried to explain one such instance where our client, Wisdom Tools, wanted to implement a new approach to designing their courses to provide an interesting and engaging learning experience.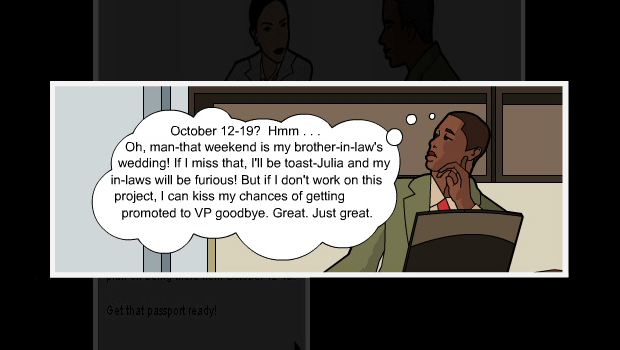 To make the program truly effective, all media design elements reflected the subject and tone of the story. As characters help to establish association with the learners – a cast of realistic, no frills, multi-cultural characters was created, ranging in age from the mid 20s to the mid 40s.
The flow of the story was planned and presented in such a way that the visual focus shifted between the narration-text and on-screen animation.
The stories were able to successfully transport the learners into authentic settings and into the lives of interesting, believable characters. The visual imagery and the audio helped bring the learning content to life and achieve interactivity in the true sense of the word. The effect – better learning, improved performance.