1. ELIPS Studio 3
ELIPS Studio 3 is a cross-platform mobile application SDK based on Adobe's Flex Builder. Now software developers and creative designers can quickly develop for rich,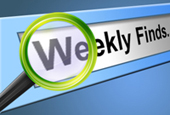 connected or non-connected applications for mobile devices and deploy them on any mobile platforms they want. ELIPS Studio 3 is based on native compilation. It will automatically generate, optimize and package your Flex applications as native code for industry-leading platforms, including iPhone, Android, Symbian, and Windows Mobile.
2. Open Classroom Servers
The OpenClassroom Server (OCS) places the teacher in control of an easily managed local Web 2.0 environment. The OCS lets the teacher and students carry out research, communication, collaboration, publication, and other network-based functions through an intuitive interface and provides classroom-level management and control. The OCS can be connected to a network that is also connected to the Internet, which allows students to search the OCS and the Internet simultaneously.
3. SublimeVideo [HTML5 Video Player]
It's an HTML5 video player that will allow you to easily embed videos in any page, blog or site using the latest modern web standards. Browsers makers are still working on fully supporting the HTML5 video specification, so at the moment SublimeVideo is still in experimental state and only works on a limited number of browsers. But the long term goal is to make it work on all modern browsers. SublimeVideo will be soon released for free (at least for non-commercial use). Its key features are Full-window mode, Full-screen mode, HTML5 video [no flash plugin required].
4. WordPress for Android and Blackberry
WordPress for Android and Blackberry is an Open Source app that empowers you to write new posts, edit content, and manage comments with built-in notifications. Download it now if you use either platform and get blogging in no time.
5. Symbian OS now fully open source
The Symbian Foundation has offered up the full Symbian Smartphone platform to open source. The Symbian 3 platform, including applications, middleware, and the kernel itself, will be offered under terms of the Eclipse Public License and other open source licenses. "You can download it, you can modify it," said Larry Berkin, head of global alliances for the foundation. Previously, the kernel was made available via open source. End-users will see, ideally, differentiated devices, converged devices that are based on Symbian that range from smartphones [to converged devices]," such as cameras or a phone that is a gaming device.