Dive into a treasure trove of expert perspectives!
This blog provides a short compilation and review of Upside Learning's recent thought-provoking Position Papers authored by our Chief Learning Strategist, Clark Quinn. Get ready to explore a wealth of insights, trends, and strategies that pave the way for smarter learning solutions. Whether you're a learning practitioner or designer, this compilation is your shortcut to staying ahead in the ever-evolving world of learning and development.
1. Position Paper on Compliance Training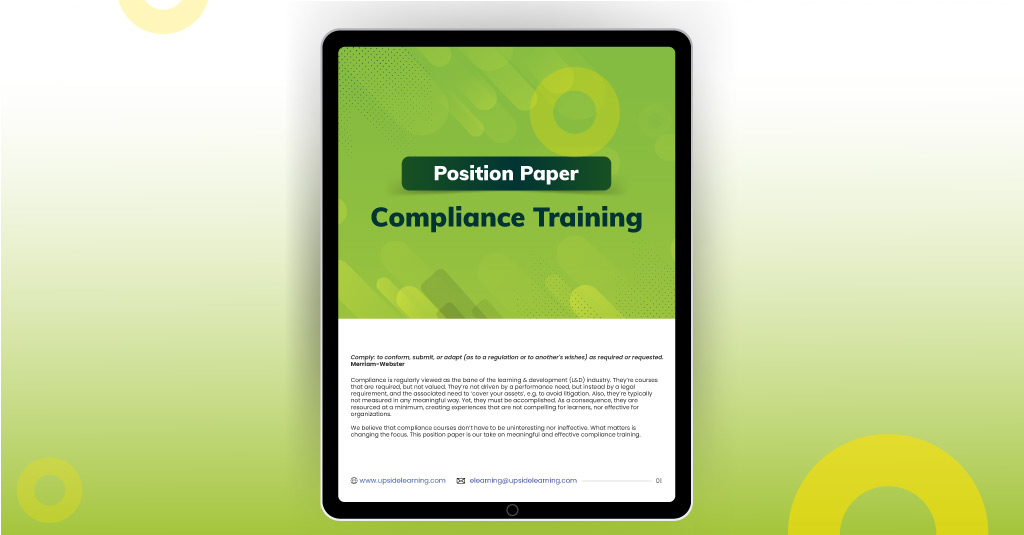 In a continual battle for L&D, compliance training courses are obligatory, yet no one cares. In fact, employees hate them. This position paper on Compliance Training puts things into a different perspective and suggests how you can take compliance training from obligatory to useful.
Download the Position Paper here.
2. Position Paper on Immersive Learning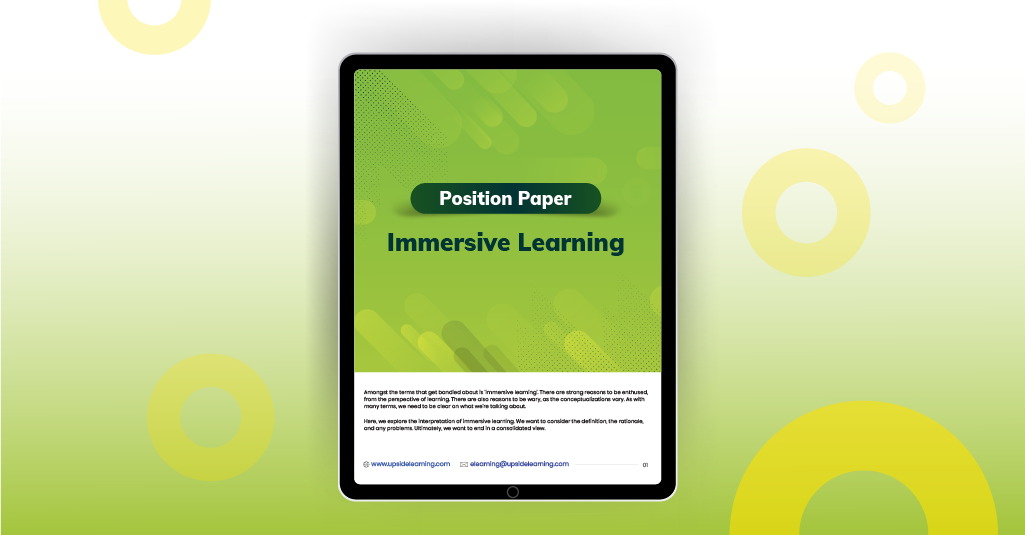 Amongst the terms that get bandied about is 'immersive learning'. This position paper on Immersive Learning explores the actual interpretation of immersive learning. We consider the definition, the rationale, and the problems and conclude by suggesting an optimum approach to designing immersive learning experiences.
Download the Position Paper here.
3. Position Paper on Microlearning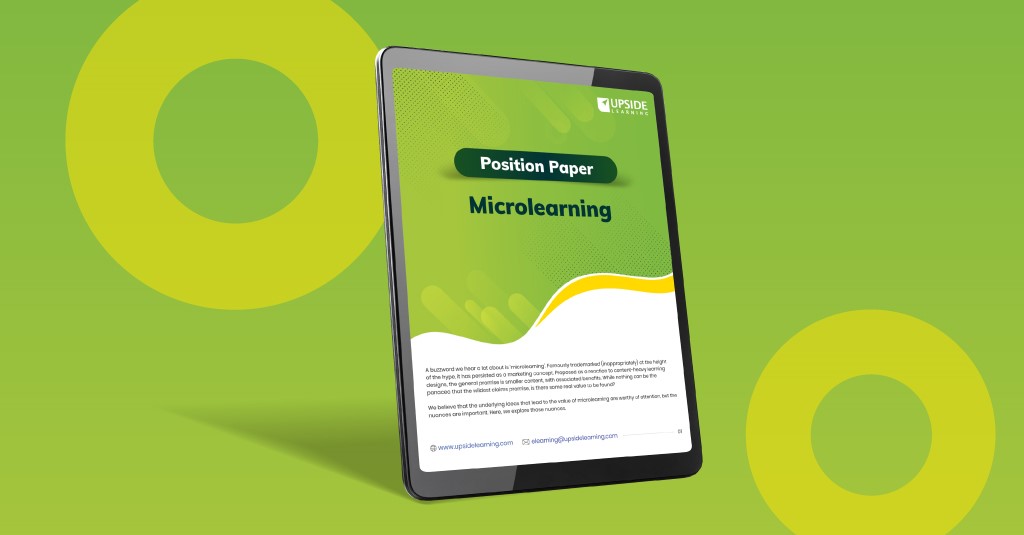 Microlearning has grown in popularity in the workplace learning and development space in recent years. But is it really worth the hype? This position paper investigates three different interpretations of microlearning and assists you in evaluating its benefits and limits. The paper argues that the underlying ideas that lead to the value of microlearning are worthy of attention, but the nuances are important.
Download the Position Paper here.
4. Position Paper on Evaluation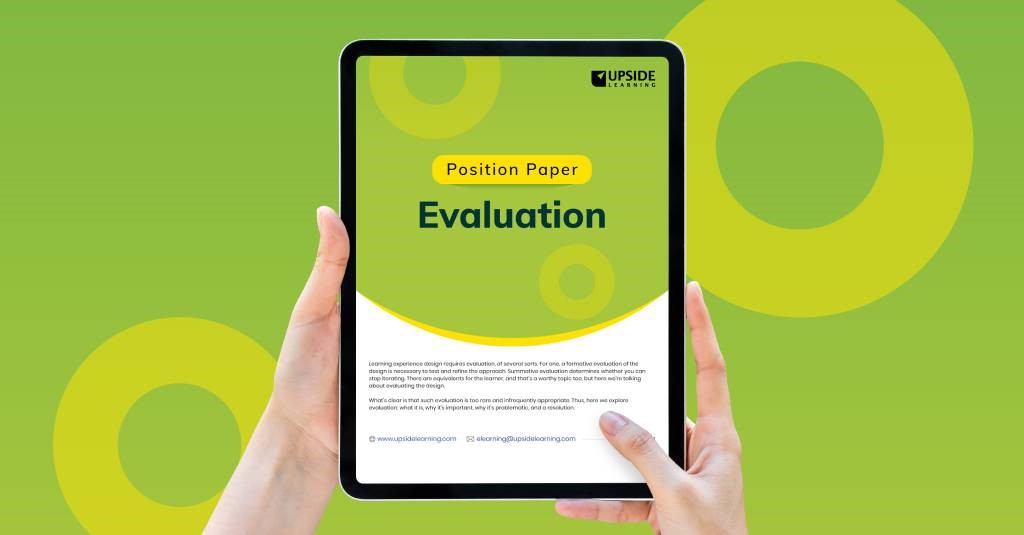 This position paper on evaluation in learning experience design emphasizes the significance of measuring the success of learning designs. It examines why measuring the effectiveness of a learning design is critical, analyses the flaws of existing evaluation approaches, and suggests a solution for assuring the value generation of our investments.
Download the Position Paper here.
5. Position Paper on Workflow Learning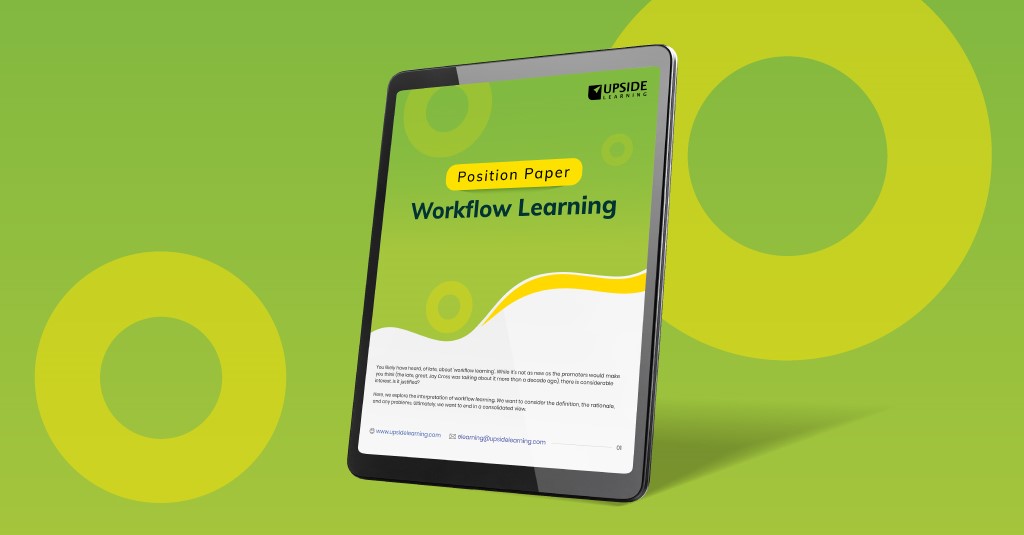 Immerse yourself in the intriguing realm of Workflow Learning through this position paper, and explore the art of integrating learning seamlessly into your work processes. Delve into the definition, advantages, and potential hurdles of this transformative approach to revolutionize your learning experience.
Download the Position Paper here.
6. Position Paper on Experiential Learning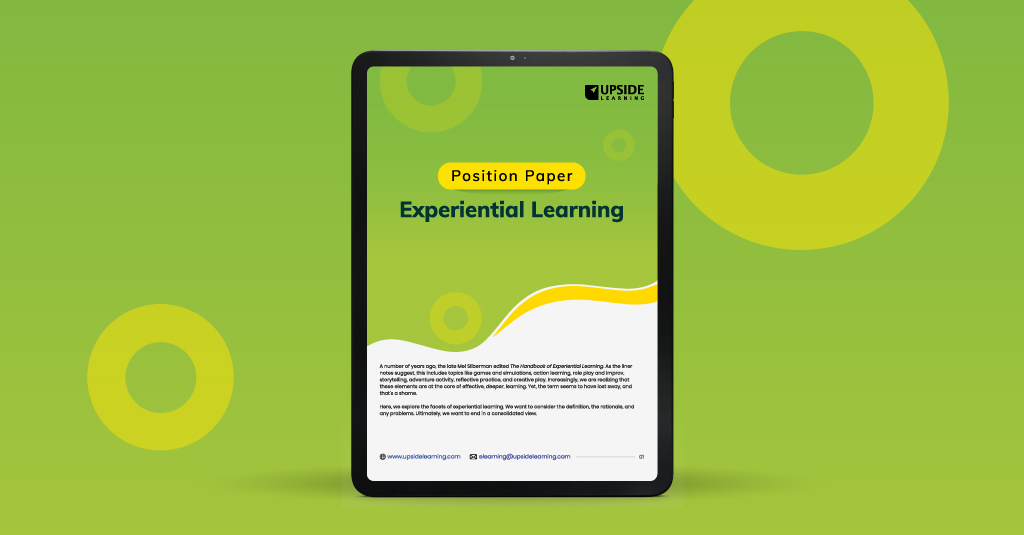 Have you ever wondered why learning falls short? It's when learners don't get to act like they would in real life, make choices, experience the consequences of their learning, and don't get an opportunity to reflect on their choices. Delve into this informative paper on how experiential learning can facilitate better retention, transfer, and application of learning.
Download the Position Paper here.
7. Position Paper on Artificial Intelligence in Designing Learning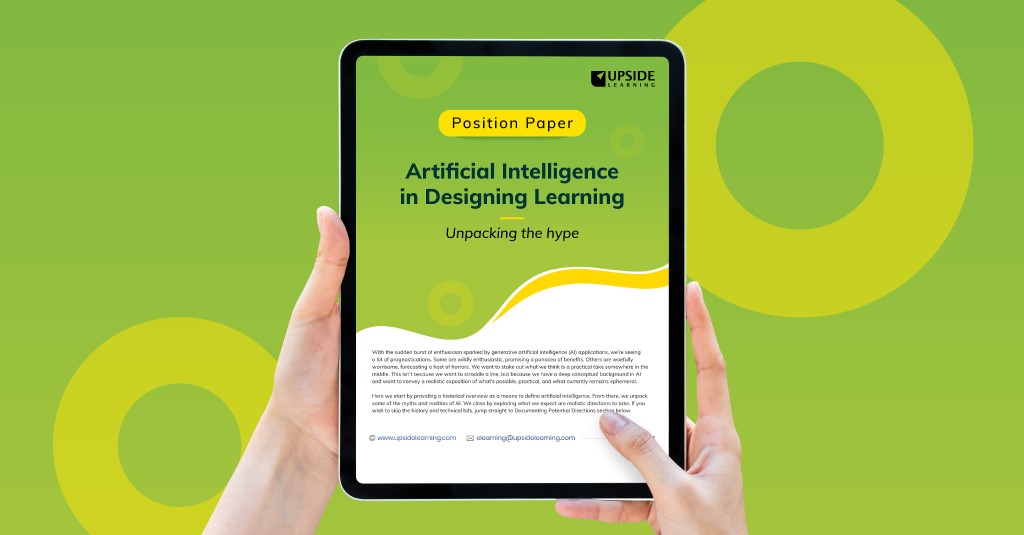 Amidst the excitement generated by AI's possibilities, it is essential to cut through the noise and attain a pragmatic view of what AI can actually do to help with designing learning experiences. Delve into this position paper to understand AI's role in learning while keeping in view the limitations of current AI systems.
Download the Position Paper here.
Explore the complete collection of Upside Learning's Position Papers to gain a comprehensive understanding of the latest trends and strategies in the realm of learning and development. Stay informed, Go Beyond!