According to the Verto Analytics' Device Ecosystem US 2014 report, the average number of smartphones, tablets and computers used by an average US adult is 2.8 devices. Further, consumers show an increasingly polarised preference towards a particular device and platform as technology evolves. This indicates the increasing dependency on devices, generated by the ease in switching between tasks and the leverage it provides.
In the learning world this has created a new dimension, which lays emphasis on multi-device/responsive learning. In line with this, we have been talking about designing and testing learning that can be seamlessly delivered across all devices.
Going a step ahead, we put on our thinking hats and designed a beautiful infographic, titled 'Learning in a Multi-device World', that explores the multi-device world and explains how you can get started with multi-device learning.
Don't forget to share your thoughts and comments on this infographic.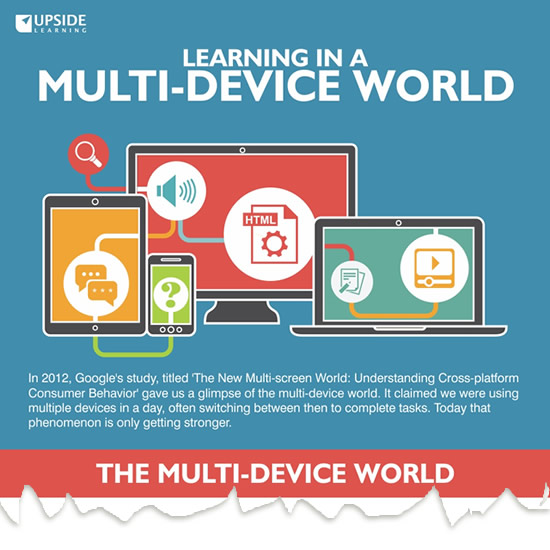 Click to view the complete infographic
| Infographic by Upside Learning
Learning in a Multi-device World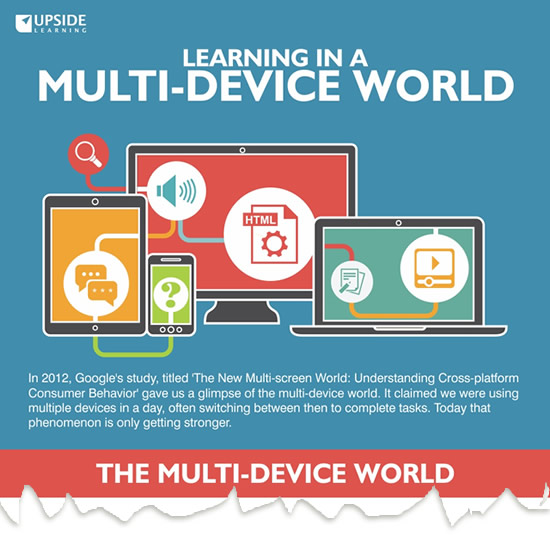 Click to view the complete infographic. | Infographic by Upside Learning