When our clients consider mobile learning, we often find them stuck in trying to deliver learning (training) on mobile devices. The key to exploiting the potential of mobile learning is to think of mobile beyond their learning content delivery capability.
To appreciate the true potential of mobile devices we need to consider what Tomi Ahonen has to say. He calls Mobiles as the 7th Mass Media and lists their unique characteristics:
It's the first personal mass media. It brings two almost opposite words together.
It is permanently carried almost everywhere you go.
It is always on and connected
It has a built in payment mechanism
It is available at the point of creative imagination
It has the most accurate audience measurement
It captures the social context of media consumption
It allows Augmented Reality to be used in media
Mobiles devices today are extremely capable – working as a phone, camera, audio/video recorder, mp3 / video player, computer, internet device, GPS device, eBook readers, game console, bar code, QR code scanner, motion sensor and more. If you consider these capabilities you can do much more on mobile devices than just deliver learning content.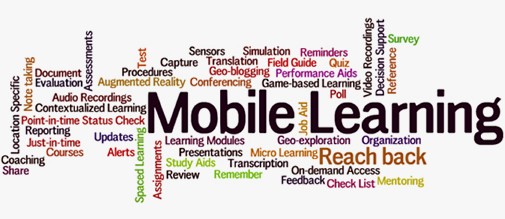 There's so much to do with mobiles, I prefer calling it Mobile Everything. Mobile Learning is just too restrictive a term.