I joined Upside Learning as an Instructional Designer in April 2010. I had four years of training delivery experience, but Instructional Design was a completely new ball game! My first few weeks at Upside Learning were overwhelming and also intimidating to an extent. Almost everything that was discussed in team meetings and training sessions was akin to Greek and Latin.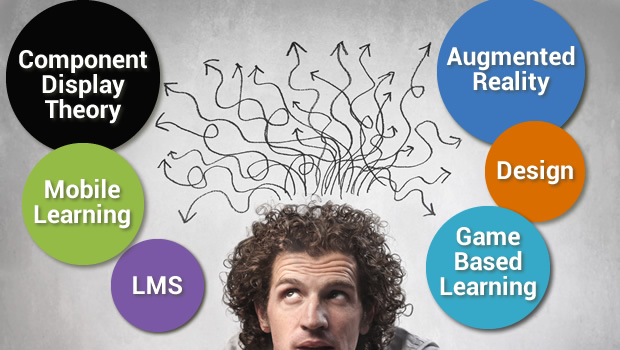 The Challenge
Learning about Instructional Design basics was easier said than done. I found it very difficult to pick-up concepts from our team training sessions, and I needed to learn at my own pace.
The Lifesavers
I decided to try my luck online. In my quest for awareness, I came across quite a few resources that helped me learn about the basic concepts of Instructional Design and ELearning. I have listed some of them below for my fellow rookie Instructional Designers.
www.elearninglearning.com – eLearning Learning is a collection of blog posts and articles all around eLearning.  It uses the Browse My Stuff technology to create this topic hub.  Topic Hubs are sites that aggregate content from a variety of sources, organizes that content around keywords in the topic domain.
www.jarche.com – Harold Jarche's blog is a great place to get introduced to 'Informal Learning'.
www.c4lpt.co.uk/blog/ – Jane Hart provides news, resources, ideas and new thinking about social media for working and learning, from the Centre for Learning & Performance Technologies (C4LPT). She also aggregates postings from her other blogs: Jane's Pick of the Day and Social Media for Working and Learning.
www.kaplaneduneering.com/kappnotes – Karl Kapp's blog discusses issues concerning learning, e-learning and transferring knowledge from retiring baby boomers to incoming gamers. The goal is to share information and knowledge to create a better understanding of learning design.
www.elearningtech.blogspot.com – Tony Karrer's blog is a great place to learn about emerging trends in eLearning technology.
A Wonderful New World
The internet is a treasure trove of learning resources. Keep exploring, and you never know what you'll stumble upon.