eLearning Network today released the below graphic providing some stats about the US eLearning market in 2009.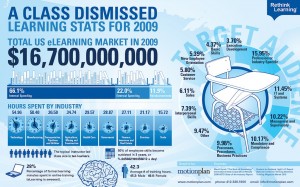 Click To Enlarge The Image
Earlier this year I had mentioned about Ambient Insight's report on global self based eLearning market forecast. That report put the world market in 2009 at $27.1 billion making US the biggest market with a huge 60% share of world market.