1. Alternatives to Second Life
Karl Kapp puts some alternatives to Second Life on his blog. Interesting products, although some will cease to exist starting next year.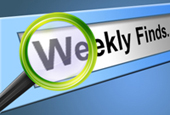 2. Windows Mobile for Gaming
Microsoft to make Windows Mobile a gaming platform. While other mobile OS developers are jockeying for position to become the game platform of choice for mobile devices, Windows mobile lagged behind. Looks like the behemoth at Redmond is finally waking up to the true potential of Windows on personal computing devices.
3. Glide OS
Glide OS is a cloud based operating system developed by Transmedia. The Glide OS is available as a browser plugin for IE, Chrome, Firefox and Safari. TransMedia has announced that by the first half of 2010, it will launch a bootable version of Glide for Netbooks.
Glide is designed to run on Windows, Mac, Linux, Solaris, Android, BlackBerry, iPhone, Palm Pre, Symbian and Windows Mobile and to automatically translate file formats between platforms based on automated device identification and file transcoding.
4. Google may enter in hosted gaming via Youtube
A recent patent application from Google describes a way to provide 'the collaborative generation of interactive features for digital videos, and in particular to interactive video annotations enabling control of video playback locations and creation of interactive games.'
Get into the description and you find it's about building games on top of video submissions, making it sound that Google plans to extend its YouTube site into an associated gaming site.
5. MIT's Scratch
Scratch is a new programming language that makes it easy to create your own interactive stories, animations, games, music, and art — and share your creations on the web.
Designed to help young people (ages 8 and up) develop 21st century learning skills. As they create and share Scratch projects, young people learn important mathematical and computational ideas, while also learning to think creatively, reason systematically, and work collaboratively.