At Upside Learning, we believe that a big part of honing our craft lies in keeping ourselves updated on the latest in learning design, trends, and technology. In a world connected through social media, it is not enough to passively consume content; it's important to engage with our community of readers, learning practitioners, and the eLearning industry at large by sharing content, initiating dialog, and forming relationships based on shared experiences and collateral.
Over the years, we've been actively contributing to our online relationships through blogs, eBooks, presentations, and videos. Not only has this motivated us to publish quality content, it has also proved to be the constant motivation for our team to keep their ears to the ground to understand the ever-evolving needs of our customers, and the learning community.
As a result, our viewership has grown consistently over the years, and we're always on the lookout for new ways and channels to reach out to you – to listen, to learn, and to share our learnings.

Blogs have proved to be a great way to communicate our ideas and beliefs to a wide spectrum of readers. As our ideas keep growing every day, so too does our enthusiasm to share these ideas and start insightful discussions.
With every popular blog that hits a high viewership, we're learning what you want to hear, and what matters to you. Two of our top viewed blogs from the archives encapsulate our thoughts on Mobile Learning, and Tools for Developing Augmented Reality Applications – both trending topics which have been buzzwords in our industry for a while now, capturing the imagination of individual practitioners and organizations alike.
21 most inspiring quotes and thoughts that apply to mobile learning
Mobile is the future of workplace learning; as we believe and most would agree. This quick but impactful read was published in August 2013, which has 90,704 views and growing. Here are some of the most well-received quotes from the blog.
Seymour Papert – "You can't teach people everything they need to know. The best you can do is position them where they can find what they need to know when they need to know it."
Ray Kurzweil – "Mobile phones are misnamed. They should be called gateways to human knowledge."
Tony Bingham – "Technology is enabling our need to be mobile. We want to ensure that Learning matches our Lifestyle."
RJ Jacquez – "…the thing is 'mobile sets Learning Free' and we can now learn virtually anything, anywhere and anytime and that's amazing."
Read here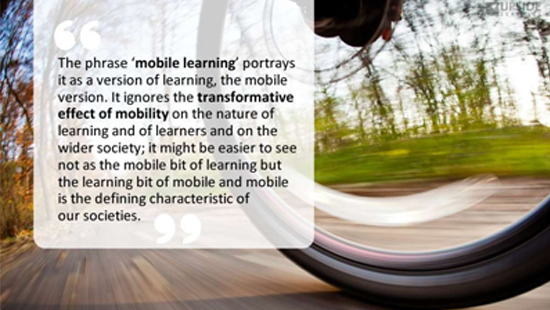 Tools for Developing Augmented Reality Applications
In early 2010, we released the first Indian Layar app called Pune Layar and had earlier created a simple Car Game using FLARToolkit. This blog outlines the tools that were used to create these Augmented Reality applications, and got over 57,380 views (and growing!). Read here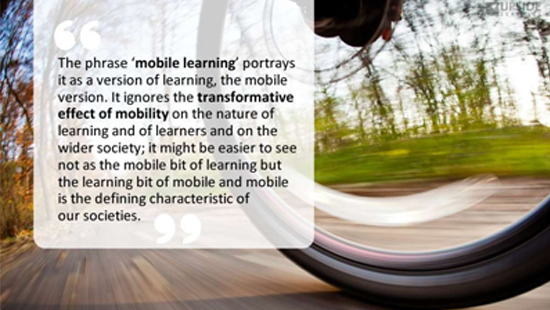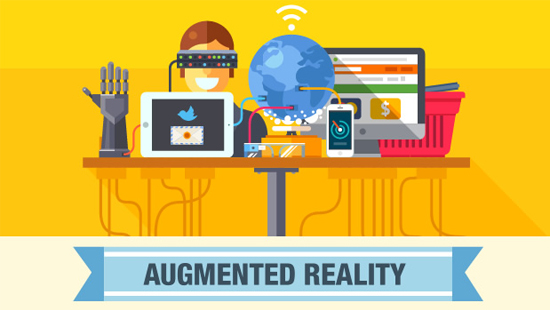 Through the years, we have been publishing eBooks on topics which require some kind of deep-dive insight, or comparative analysis. Our eBooks are well-researched and include interesting insights and opinions from industry leaders and influencers, often compelling us to re-evaluate our own observations and recalibrate our approach to a certain subject. Two of our popular eBooks address questions every eLearning organization has tried to decode – Mobile Learning: A Quick Start Guide and Responsive eLearning Design & Development.
Mobile Learning: A Quick Start Guide
This eBook takes the reader from the A to Z of Mobile Learning. From what is Mobile Learning, to its key considerations, the basics of how to determine Mobile Learning strategy, when to use is, how to plan it, and other approaches to follow while developing Mobile Learning. This well planned guide has been downloaded over 3,963 times, and is a great beginner's read for this topic. Download eBook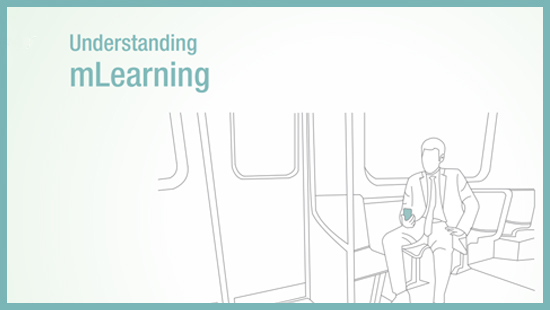 Responsive eLearning Design & Development
This eBook lays out some of the key considerations for responsive eLearning design and development, backed by some interesting information on the evolution and adaptation of different devices in eLearning. With over 1,229 downloads and growing, this eBook answers all your questions about the difference between Responsive and Adaptive eLearning. Download eBook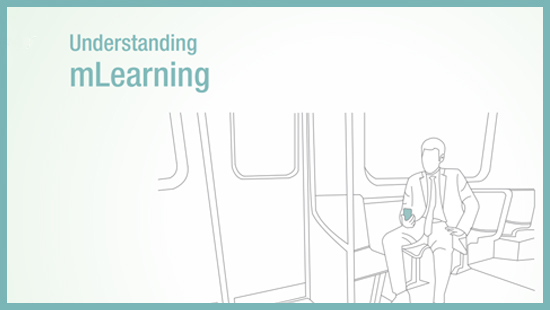 In today's multi-device world, eLearning needs to be accessible anytime, anywhere, across all devices. Our presentations provide interesting insights – some from our studies, and some from experiences – to help you focus on the right parameters while creating sustained eLearning solutions. Tips for Designing, Testing & Delivering eLearning in a Multi-device World and 9 Ways People Are Using Mobile Learning are two such presentations from not long ago, that collate easy-to-refer insights on these topics that steer you in the right direction while crafting related solutions.
Tips for Designing, Testing & Delivering eLearning in a Multi-device World
This presentation, with over 26,121 views, is a compilation of tips for the development, testing and delivery of eLearning courseware. It highlights key points to consider while designing an eLearning solution – Visual design and Layout, User study, User testing, Re-testing and Logging issues. View Here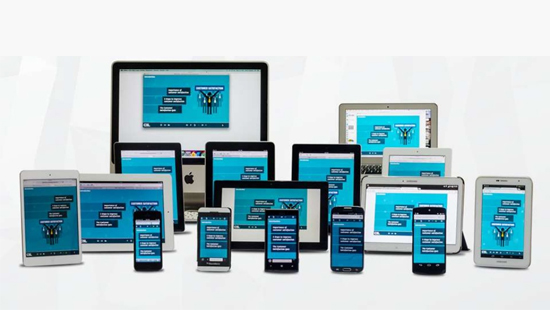 9 Ways People Are Using Mobile Learning
This presentation throws light on different ways an organization can leverage Mobile Learning to boost their Learning & Development initiatives. With over 23,528 views, this presentation highlights 9 ways of using mobile learning – from AR, LMS, to bite-sized learning through video snippets. View Here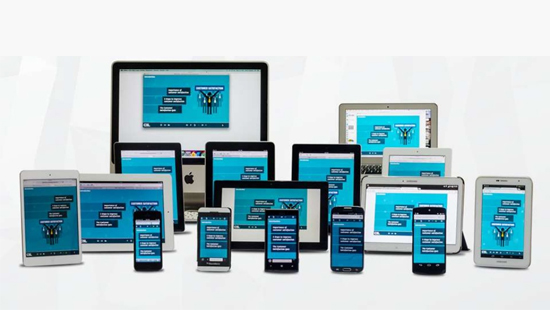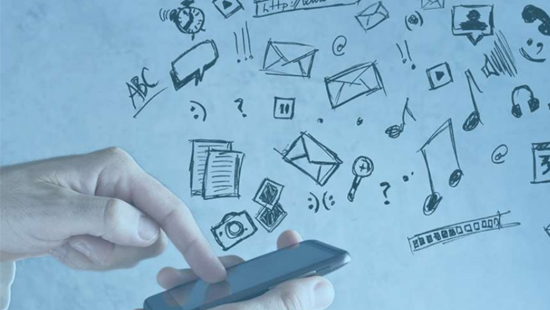 Videos have long proved to be an engaging medium of information transfer that aids sustained and long-term learning. We have always experimented with this medium, playing around with new visual and animation styles that can make learning more fun. And what better way to improve them than to get your thoughts and insights? We have periodically shared our internal learning video solutions on various platforms, to gauge how they would be received in a learning environment. And you did not disappoint.
Two such examples are our videos on Improving Customer Satisfaction and the Street Racing Game, played through AR. We were overwhelmed by your response – the encouragement and the feedback have both played a big part in improving our subsequent video solutions.
5 Steps to Improve Customer Satisfaction
Videos such as this one provide easy-to-grasp visuals, with animations and other supporting graphics with audio. With over 163,300 views, this video very concisely captures points to remember while communicating with customers. Watch Now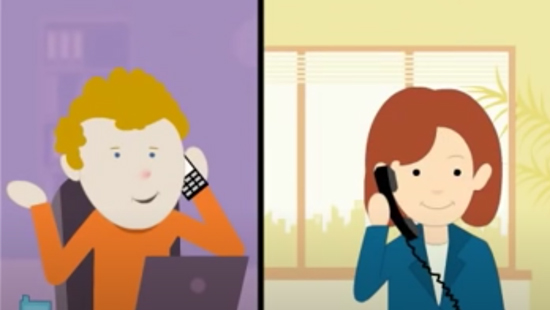 Augmented Reality – Street Racing Game
Play is always fun and exciting; that given, AR adds an added layer of personalisation to the digital experience. This video, with over 6,800 views, is a recording of a street racing game being played; it talks about enhancement of learning experiences by improving engagement through Augmented Reality.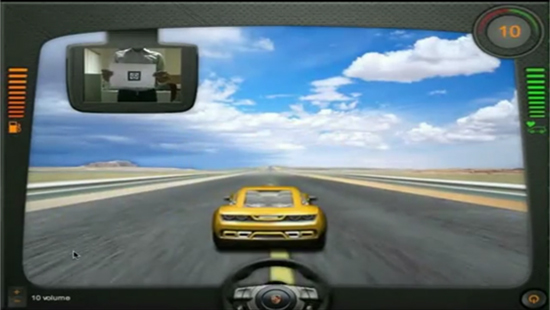 These were some of our most popular content posts as per viewership on different social channels. Your response and encouragement motivates us to keep pushing our boundaries, and "Go Beyond". So let's keep this partnership going – we'll tell you what we think, and we hope to hear your thoughts and suggestions.
Let's not stop learning while we're trying to improve the learning design domain. Watch Now