Tomi Ahonen delivered the first keynote address at the mLearnCon last month in San Diego. His presentation was full of interesting statistics about mobile usage among teens and across geographies – all very useful pointers for m-learning developers.
I have pulled out some slides I found interesting.
The Growth rates of mobile are many times more than that of the Internet or PCs. Note that the Internet growth rate is more than that of PCs from 2005 onwards. That's because Internet access on mobiles has been growing.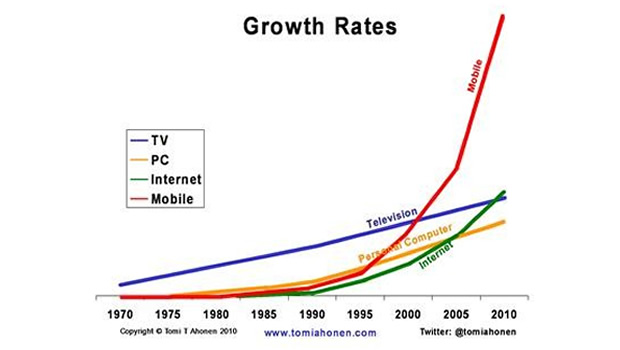 Mobile subscriptions more than toothbrushes!: More people on this earth now have access to mobile phones than have access to running water and toilets. There are an estimated 4.2 Billion people who have a toothbrush and 4.6 billion who have a mobile subscription.
SMS is much faster than email:
An SMS message is read within 4 minutes while an email could take up-to 48 hours making SMS 720 times faster – perfect for speedy delivery of emergency information.
m-Tickets: Helsinki Public Transportation has been offering mobile tickets since 2001. About 55% of tickets sold are now m-tickets.
Mobile for payments and tax returns: In 2007 Estonia became first country where no other parking payments except through mobiles are accepted. In 2010 Estonia has also become the first country to allow tax returns to be filed by SMS.
The Youth today are different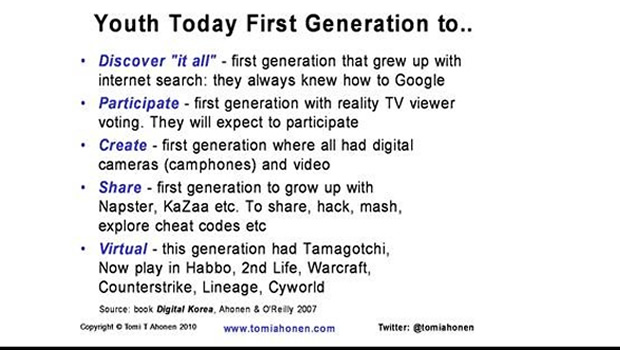 For those involved in creating training solutions for workforces this is a completely new audience profile. This audience expects things to be different from what has been.
Mobile is the 7th mass media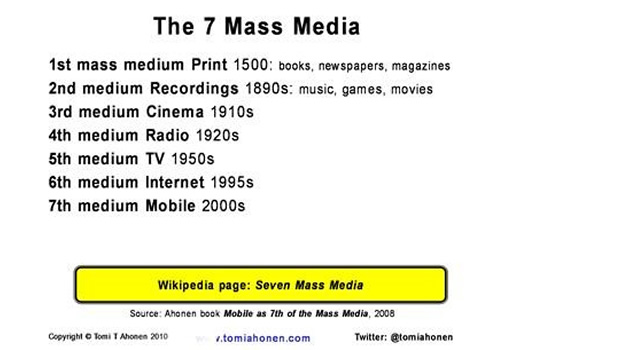 Mobile has 8 unique benefits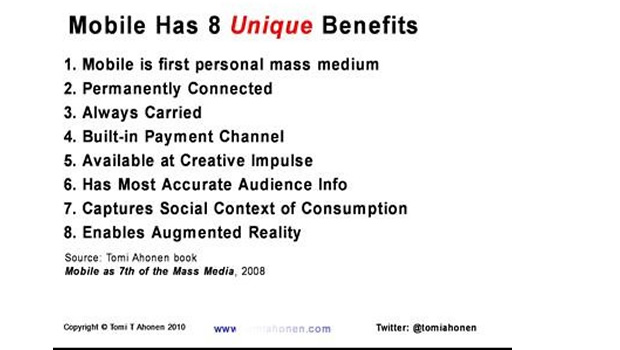 More details and some interesting uses (and some possible ones) based on these 8 benefits are listed in next few slides of the presentation.